Masterclass Heart Rate Variability (HRV)
3 June @ 13:00

-

17:00

€272,50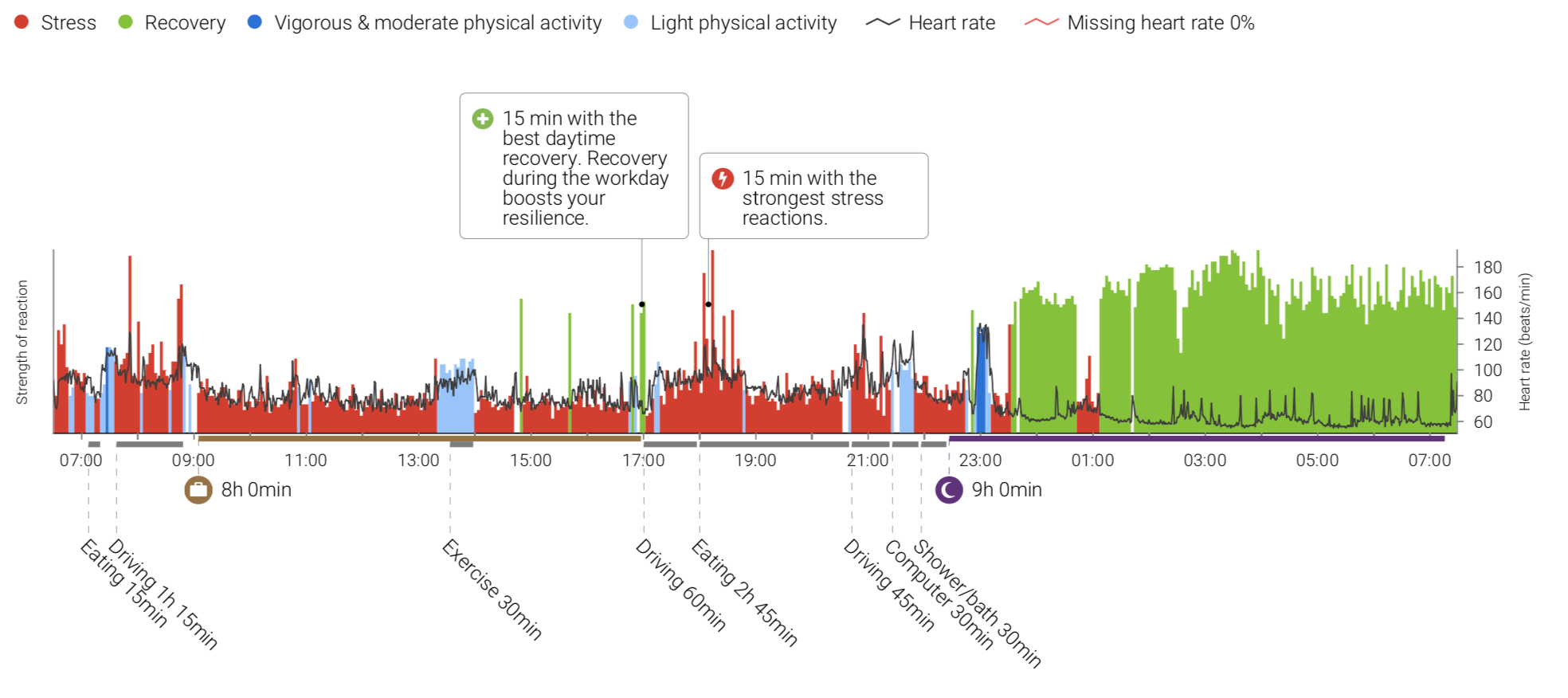 De HRV Lifestyle Analyse biedt u een diepgaande kennismaking voor de toelichting en interpretatie van de 72 uurs HRV rapportage.
Veel gezondheidsklachten zijn terug te voeren op een verkeerde balans tussen werk en privé, tussen inspanning en ontspanning van het lichaam. Veel mensen zijn zich echter niet bewust van deze onbalans, zeker als men niet merkt dat op fysiologisch of psychologisch vlak het lichaam per dag teveel energie verbruikt en niet goed herstelt tijdens de slaap. Het immuunsysteem en het neuro-hormonale systeem zijn de belangrijkste regelsystemen van de mens. Het neuro-hormonale systeem bestaat uit een netwerk van hormoonklieren samen met het autonome zenuwstelsel. Het autonome zenuwstelsel heet 'autonoom' omdat het onafhankelijk van onze wil functioneert. Dat zou de gedachte kunnen oproepen dat we dat systeem dus niet kunnen beïnvloeden. Niets is minder waar. We beïnvloeden het constant, alleen niet (alleen) door gedachten maar door gedrag.
Heart Rate Variability. Al heel lang is in de wetenschap bekend dat je de toestand van het autonome zenuwstelsel, en daarmee van één van de belangrijkste regelsystemen, kunt berekenen aan de hand van een ECG (Elektrocardiogram). HRV staat voor Heart Rate Variability (variatie in de hartslag intervallen). Op deze manier kan van minuut tot minuut bepaald worden of iemand in de actieve stand staat (werken, sporten, etc.) dan wel in de rust stand (slapen, eten, ontspannen). En in een meerdaagse meting kun je zien hoe het met de balans is gesteld. Tevens zijn we instaat te bepalen op een burn out aan te pakken is met alleen een lifestyle aanpassing, of dat het lichaam fysiologisch ontregeld is, en daar ook een interventie noodzakelijk is. Hiermee biedt deze analyse een unieke meerwaarde waar het gaat om effectieve interventies! Tijdens deze training leert u de meerwaarde van de HRV meting te begrijpen en aan de hand van uitgebreide casuïstiek, de rapportage te lezen en deze toelichten naar uw cliënten.
Voorafgaande aan de Masterclass vindt bij de deelnemers zelf een HRV meting plaats. Deze wordt in overleg samen ingepland.  
Datum en tijd: 13 mei 2022, 13.00 – 17.00 uur.
Plaats: Nijkerk, Ambt van Nijkerk.
Kosten: € 225,00 excl. BTW. Uw inschrijving is definitief na ontvangst van betaling.
Studenten bij de OPFG opleiding ontvangen 20% korting op deze masterclass.
Aanmelden: Stuur ons een email! Na aanmelding ontvangt u van ons een factuur.