Find the Balance between Work, Leisure and Sleep
Manage stress
See which events restore or consume your resources and learn how to manage stress
Optimize performance
Find out if you are active enough and make the most of your exercise
Enhance recovery
See if you recover enough and improve the quality of your sleep
Firstbeat's unique heart beat analysis monitors your physiology revealing the link between your lifestyle and well-being. The feedback helps you reach your goals and improve well-being by choosing the actions that will have a positive impact on your work, leisure and life.
Award winning physiological analysis that makes stress, recovery and exercise visible
Scientific background on heart rate variability (HRV) and physiology
Objective physiological measurements of everyday life
Tangible actions and results on how to improve well-being and performance
Personal information and feedback determining e.g. various stress factors, sufficiency of recovery, quality of sleep and the health and fitness effects of physical activity.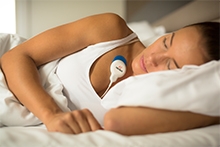 FOR INDIVIDUALS
Understand How to Improve Well-being and Performance
Learn about recovery and quality of sleep.
Improve stress management and identify events that consume resources
Find the right amount of physical activity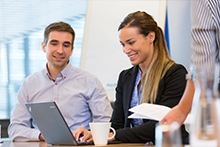 FOR COMPANIES
Ensure the Well-being of Your Personnel
Provide personal information for better performance
Promote resilience and engagement
Find out the resource-consuming and restoring factors in your organization
Effective tool for personnel wellness programs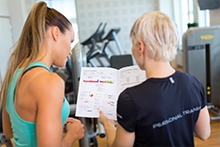 FOR COACHES
Lifestyle Coaching for Wellness and Health
Use objective feedback as a powerful tool for behavioral change
Complete set of professional tools from physiological measurement to automated analysis and reporting platforms
Easy to conduct assessments – yet comprehensive results
Assessment in real-life context
Lifestyle assessment with Biocoherence Nederland
---
Firstbeat Lifestyle Assessment is ideally suited for example for managers and key personnel, shift workers, people who travel a lot or perform physically strenuous work tasks.
Examples of Lifestyle Assessment services
Lifestyle evaluation to gauge how lifestyle factors promote or hinder health and well-being
Physical workload measurements in the field; no need for laboratory conditions or observation
Early identification of lifestyle-related risk factors
Recognition of stress factors and recovery
Evaluation of the effectiveness of recovery methods
Evaluation and guidance of the effects of lifestyle change
Demonstration of the health effects of physical activity from the person's daily life
Verification of the significance of daily physical activity in weight management
A typical assessment includes:
3-day heartbeat measurement with the Bodyguard measurement device
Personal reports based on the measurement
Group and/or individual feedback
Group report
Recommendations / action points and follow-up
In the feedback meeting, the client gets recommendations for managing his/her well-being especially in the areas of stress management and physical activity. The assessment looks at both work days and days off to see how various lifestyle factors affect well-being and health. Lifestyle Assessment can also be applied for large groups to motivate them towards positive lifestyle changes.